In the heart of the Perigord, near Perigueux, Sarlat and Brive, we offer you a relaxing stay at Villa des Courtissous, a mid-19th century house surrounded by beautiful centenary trees.
You can stay in our 'gîte', self-catering, very well-equipped cottage (125 m²) which can lodge up to 6 or 7 persons, and opens out onto the swimming-pool.
A very warm welcome awaits you, in a lovely setting, with all the comfort you could wish for.
Your new hosts, Andrew and Bridget Carver, and their young son, Henry, are there to satisfy your every need and to help you discover the local produce as well as the surrounding region, so rich in picturesque and historic sites to visit.
Christmas 2012 news from Shayne and Bernard Girardin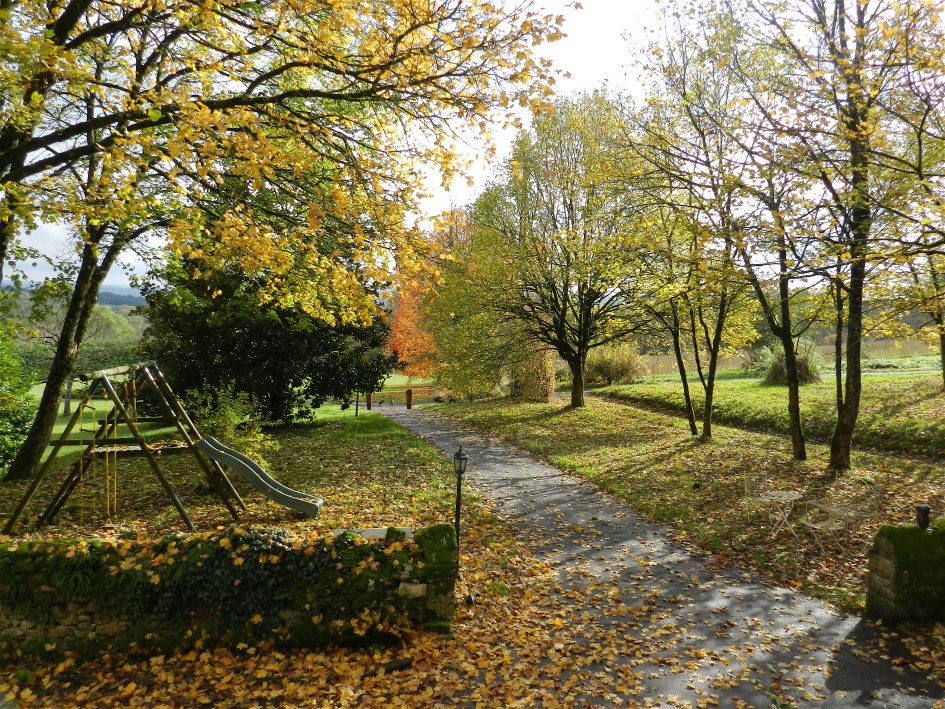 Shayne, Bernard, William Girardin, their animals and the Zimbabwean art activity are moving to 65, Rue Victor Hugo in Perigueux. 33 (0)5 24 13 65 15. Sophie, Thomas and Sacha, Claire and Roxane will often be visiting.

The beautiful autumn season is over, just as our time in this extraordinary house is coming to an end. 2013 is the beginning of a new chapter.

We are going to live a new experience: urban life in Perigueux! And, just as here in St Rabier, our door will always be open to friends who come by.

The Villa des Courtissous, a space for art, culture and wonderful human encounters, will remain an exceptional moment in our lives.
2012 was a continuation of that and much more.

Now we are putting all of this into the very capable and passionate hands of Bridget and Andrew Carver, and their lovely 4-month old son, Henry. They will bring music to the house… the gentle sounds of ancient harpsichords. And that is all good. This house, with its amazing history and energy, deserves the passion that they will bring to it.